Happy Monday!
Turn in your notice... dust off your resume ... your time has arrived. Ever wanted to get paid to play pickleball... as part of your job?! We love seeing our sport permeate positive workplace culture like at this company.
Now, let's dive straight into your pickleball tips, strategies, stories, news, and more... 👏
---
#1.

BLOCK OR COUNTERATTACK? WHAT IS THE DIFFERENCE & WHEN TO USE ON THE PICKLEBALL COURT

In pickleball, both blocking and counterattacking are important strategies, particularly when playing at or near the Kitchen line. 🎯 However, they differ in their execution and intent. Learn how and when to use both strategies effectively to win more games on the court.
---
#2.

FRUSTRATE YOUR OPPONENTS WITH THIS PICKLEBALL SHOT

Pro player Hurricane Tyra Black implemented an uncommon strategy during a recent tournament to frustrate her animated and fiery 🔥opponents and stop their momentum. Learn what strategy Black used, why, and when you could use it in your game.
---
#3. ARTIFICIAL INTELLIGENCE & ITS ENTRY INTO PICKLEBALL
Artificial intelligence (AI) technologies developed for the sport of pickleball have the potential to "change the game". 👍 Learn how AI may soon support skill and strategy development, injury prevention and elevate the overall experience for pickleball players and fans.
---
In a seamless fusion of expertise and passion, Selkirk is proudly presenting a collaboration with Pickleball Pro Catherine Parenteau on a signature colorway of the Vanguard Power Air. Renowned for her dominance on the court and a number of tournament victories, Catherine's endorsement of the Power Air has resonated as a powerful testament to its exceptional performance.
​
This signature paddle embodies what Selkirk and Catherine stand for – a relentless pursuit of perfection, an unquenchable thirst for innovation, and an undying passion for the sport of Pickleball. Presented in a radiant light blue colorway, Catherine's favorite hue, the paddle exudes a sense of grace and strength that mirrors her playing style. With every swing of the paddle, players will feel the unity of technology, expertise, and Catherine's indomitable spirit, inspiring them to reach new heights on the court.
---
#4. TWO THINGS YOU CAN CONTROL TO PREVENT INJURIES ON THE PICKLEBALL COURT
There has been a lot of press lately regarding injuries on the pickleball court. The increase in injuries can largely be attributed to the explosion in popularity of the sport—in other words, more people are playing pickleball, so naturally, there will be more injuries. 🤕 With that said, studies show there are a variety of risk factors that can affect the chances of being injured on the pickleball court. Protect your game and take a few easy steps to prevent injuries.
---
#5. MURMURS FROM THE LOSERS' BRACKET: IS A PICKLEBALL ESCORT A THING?
Is there such a thing as a "pickleball escort"? We here at Murmurs from the Losers' Bracket didn't think it was a thing...until this summer. And it happened in a strange place: on a network TV show. Learn how a man and his wife landed in a different court over one's love for pickleball. ⚖️
---
#6. PICKLEBALL LOOKS TO 2032 & BEYOND FOR OLYMPIC CONSIDERATION
One of the most common questions pickleball players have is: When will pickleball be in the Olympics? 🏅The most recent slate of new Olympic sports doesn't include pickleball and many are asking why it was left out of the conversation. What exactly does it take to be an Olympic sport?
---
Have a laugh and learn some great tips to take to the pickleball court with longtime humor writer Frank Cerabino's book I Dink, Therefore I Am: Coming to Grips with My Pickleball Addiction! Plus, this book makes a great gift for your favorite player or partner! 📚
---
#7. THE MOST COMMON MISTAKE ON THE PICKLEBALL COURT
From beginners to pros, we have noticed a common theme of mistakes on the pickleball courts, which is a backswing that is too big. Since many pickleball players come from other racquet sports, like tennis 🎾, they have a tendency to bring their mechanics from those sports with them. However, pickleball is unique. As a result, pickleball requires different strokes and techniques.
---
#8. QUICK TIP: KEEP YOUR HEAD DOWN
Keeping your head down through your shot on the pickleball court is crucial for accuracy and control. It ensures that your eyes 👀 stay focused on the pickleball's trajectory (in case of any wild movements (e.g., in the wind), spin, or bounces), allowing you to make precise contact. Further, where your head goes, the pickleball will typically follow. As a result, this concentration in keeping your head down will improve shot placement and minimize errors. Lastly, maintaining a steady head position will help you to maintain balance and body control during shots. 🎯 It seems simple, but it will likely make a big difference.
Bottom line – Keep your head down through your shot to make a better shot.
---
​
The countdown is on for the 2024 US Open Pickleball Championships! 🗓️With 3,038 players and 41,000 spectators representing 50 states and 29 countries, 2023 was a record breaking year for The Open. Be sure to mark your calendar for the Biggest Pickleball Party in the World April 13th-April 20th, 2024 in Naples, Florida! 🥳
---
#9. RULES REFRESH Q&A
By Mark Peifer, USA Pickleball Certified Referee; Past Chairman, USA Pickleball Rules Committee
QUESTION 1: Can a player throw his/her paddle at a ball in an effort to hit it? I.e., must the paddle be in the player's hands when the paddle makes contact with the ball?
ANSWER: In order for a shot to be a legal shot, the paddle must be in contact with one or both hands at the point the ball is hit by the paddle. The rule that governs this is Rule 11.O; "11.O.Paddle Possession. A player must have possession of the paddle when the paddle makescontact with the ball. A violation of this rule is a fault. (Exception see Rule 11.H)"
​
QUESTION 2: When a player strikes the ball, must the paddle remain in the players hands upon follow through?
ANSWER: No. Once ball contact is made with the paddle, resulting in a legal shot, the paddle can slip or fall out of possession. If it falls into the non-volley zone after a volley, however, it's a fault. See Rule 9.B. If the paddle falls anywhere else on any kind of shot, the paddle becomes part of the court. If the ball subsequently hits the paddle laying on the court, the ball remains in play. See Rule 11.H.
---
#10. HEADLINES FROM THE COURT
Check out the latest headlines to stay in the know on all things pickleball 📢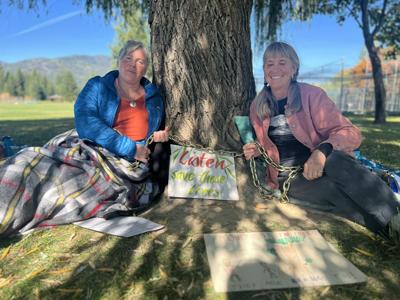 ---
#11. ON THE TOUR: FUDGE HAS THREE-PODIUM WEEKEND
Megan Fudge took home two golds and stood on the podium three times before the APP Dallas Open was finished! Hunter Johnson, Susannah Barr and Andrei Daescu also took home two medals each. Congrats Megan, Susannah, Andrei and Hunter!🥇
Anna Leigh Waters and Ben Johns also took home significant achievements in their continued winning streak as mixed doubles partners on the PPA tour.
For a full recap on these events, check out the following:
Don't forget to mark your calendars for more pro pickleball action in OCTOBER! 🗓
---
Up your game by grabbing 10% off a new paddle, shoes, and more pickleball necessities from Fromuth Pickleball (some exclusions apply) with the code 10PICKLER! 💸
---
SHARE WITH A FRIEND!
Did you like this free pickleball newsletter? If so, please share it 💗 and help a friend up their pickleball game with tips, strategies, stories, and more! Plus, you can grab free rewards! 🤑
It's easy to share. Click the button below to share via a link, an email, or on social media. Plus, you can see how close you are to your next reward...
Also, don't forget to follow us on all of your favorite social media channels, including Instagram, Facebook, and YouTube.
BALL'S IN YOUR COURT...
---
​Interested in partnering with us?​